THE ANTICIPATION IS BUILDING.
We're expanding our community to provide the perfect blend of villa living and apartments for seniors.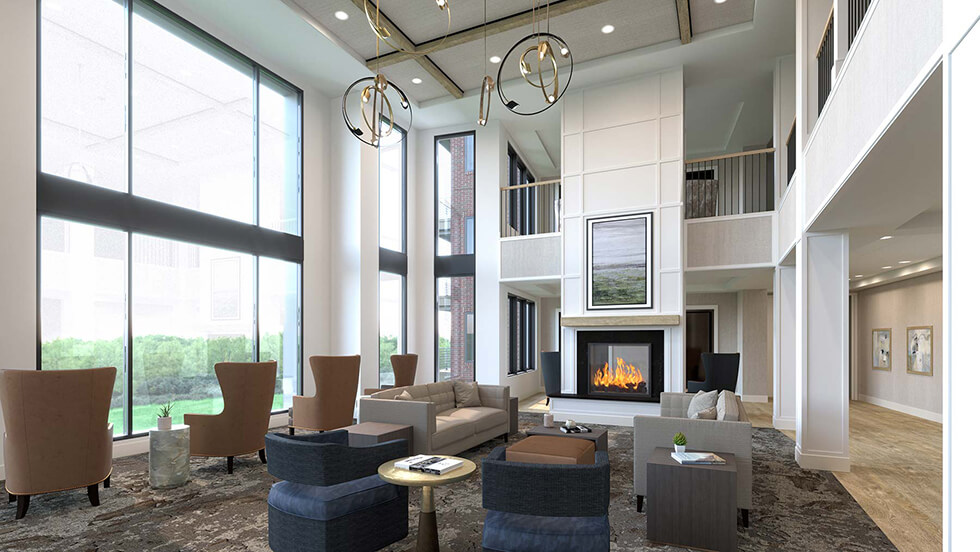 Introducing The Vistas at Fox Hill.
Berks County's premier senior living experience is expanding. Introducing The Vistas at Fox Hill, our new residential living apartment homes. Live in luxury with access to all The Highlands at Wyomissing offers:
Modern design featuring abundant interior space, private balconies and picturesque views
Resort-quality amenities and convenient services
Restaurant-style dining in a variety of venues, from casual to formal
Access to a continuum of quality healthcare services
Robust programming and cultural enrichment
ENGAGE whole-person wellness programming and activities
Watch Us Break New Ground in Luxury Living!
Life Care
When older adults choose our senior living community, they don't just expand their lifestyle, they expand their healthcare opportunities.
As a Life Care Community offering Residential Living, Personal Care, Memory Support, Skilled Nursing, Short-Term Rehabilitation, and more, we can be there for you through every level of care required.
Discover our senior living community expansion as an Residential Living resident and, with a one-time entrance fee and a monthly service fee, enjoy the peace of mind of security for the future.
Floor Plans
The Vistas at Fox Hill will feature six Residential Living residence designs, including one- and two-bedroom options.
Offering abundant space and privacy, as well as exceptional layouts, you're sure to find one that will fit your needs, reflect your style, and complement your day-to-day life.
Relax in your residence, hold a weekly game night with friends and family, read on your private balcony, or get dressed up to visit our formal dining venue. No matter what you choose, your residence will provide the perfect backdrop for your retirement experience.
Design Your Home at The Vistas at Fox Hill.
Scroll through the renderings and samples of the interior design finishings and picture your new residences at The Vistas at Fox Hill.
Join The Fox Hill Society.
Discover the perks of our exclusive depositor club. By placing a 10% deposit, you'll secure your spot at The Vistas while being among the first to enjoy the benefits, including:
Selection of your new residence and location
Pre-construction pricing
Invitations to monthly events where you can engage with future neighbors
Alvernia Seniors College classes
Complimentary personal training sessions
Priority access to health services
Outpatient physical, occupational and speech therapy services
Expansion Advantages
An active lifestyle
Security for the future
Modern residences
Terrace and gathering spaces
Access to community programs and events
The Highlands Lifestyle
Maintenance-free living
Engaging programming
A variety of dining venues
Fitness classes and outdoor trails
Opportunities to explore beyond the community